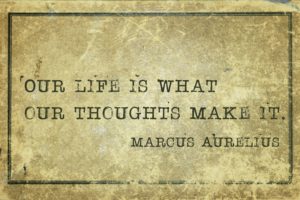 Our Approach
We start with "Your Vision". Whether it's your business idea or your idea of what you want your website to say. We listen to your ideas and then we form a collaboration. We can do so much better as a team than as individuals. When it comes to taxes or bookkeeping, we explain our needs to complete your tax returns or financial statements and once they're met we do not stop until your work is complete. We then take the time to explain them to you and how you might be able to improve. Our top priority is to take your business to the top!
Our Story
James Darle Jones Sr is the President and founder of NetPay2K International Corp DBA Answer Tax & Business. Starting out as BizCom in 1996 and incorporating in 2000 as NetPay2K James had great success in the early 2000's helping internet entrepreneurs navigate the brave new world of payments online. During the "Internet Gold Rush" James and his crew helped more than 1000 merchants get set up to accept payments online. In 2012 James added Tax prep and Accounting with training and certifications from Intuit, QuickBooks and the IRS Annual Filing Season Program which provides a certification and mandate for annual tax preparation training. James has experience in sales, marketing, merchant services, accounting, payroll, taxes, and finance.
Julie Reier came on board in 2017 as our Chief Technology Officer and she is also on our board of directors. Julie has more than 35 years in IT. She is leading up our tech team building websites and performing search engine optimization for our clients. Submitting your website to the search engines as well as adding relevant content to your website is crucial when it comes to winning the war of lead generation!
With hundreds of hours of training, James and his experienced Tax and Business Services staff can help you in nearly any situation.
Meet Our Staff
Ultimately  its the employees that make or break your business!
  
James Darle Jones Sr
President & CEO
                              James is a Dad, a Captain, a Musician, and a Licensed Certified Tax Preparer who enjoys making music, boating, and baseball. James graduated from Towson State University in 1990 with a Bachelors of Science in Mass Communications specializing in Television Production and Photography. In 2012 James penned a book called Cornucopia of Cash to help budding entrepreneurs get into and profit from the billion dollar credit card processing business. He always does what he says.
You can count on him to deliver!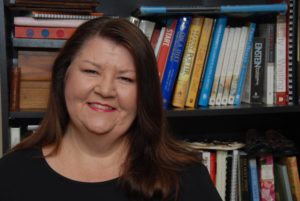 Julie Reier
Chief Technology Officer
Julie brings a wealth of IT, eCommerce and management experience to the mix. She has a broad background including software development, systems engineering, operations and systems administration.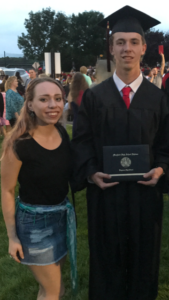 James & Emily Jones
James and Emily lead our Millennials Matter Group. James is a budding restauranteur and financial planning strategist. He throws an 85 MPH Fast Ball and was accepted to McDaniel College to study business, pitch and play infield for the McDaniel Green Terror Baseball team. He can help you improve your average when it comes to sales and teach you how to be victorious  in business! Emily is a singer song writer just like the old man. She has an Associates Degree in business management from Frederick Community College and she is working on her Bachelors of Science in Business!
Read the reviews of our company https://atb.tax/reviews/
We are BIG on Small Business!
Next Steps…
Call us now at (410) 457-7331
or enter your contact information here, and we will be in touch ASAP.
Sign up for our Monthly Newsletter
https://www.flickr.com/people/144607679@N06/
https://www.tumblr.com/blog/itsthoughtfulbouquetanchorworld
(Tumblr just goes to main Tumblr page)
(Not much on MySpace – only the name "Answer Tax & Business Services)
https://issuu.com/offilive10636
https://medium.com/@almeria34/answer-tax-business-services-ab443204a441
(Medium says "This page is unavailable")
https://www.last.fm/user/Almeria34
https://www.houzz.com/user/webuser-90365285/__public
(Houzz – only the name "Answer Tax & Business Services")
http://www.communitywalk.com/san_francisco/ca/map/2350535
(ok – but displays an error in a popup screen on top of the contact info)
(hi5 – Sorry, this profile is no longer available)
(tagged – Sorry, this profile is no longer available)
https://www.chamberofcommerce.com/mount-airy-md/1338952215-answer-tax-business-services
(Chamber – "Your connection is not private" warning displayed; but then ok – if you agree to the risk)
https://www.hotfrog.com/business/md/mount-airy/answer-tax-business-services
(ok, but missing email address)
https://www.agreatertown.com/post/5428846/preview
(agreatertown – you must be logged in to do that)
https://www.tuugo.us/Companies/answer-tax-business-services/0310006471372
(weird site, but some info is there)
https://claz.org/mtairy-md/opportunities/answer-tax-business-services-4eges0x06l8.html
(claz – 410: Ad not found)
https://www.callupcontact.com/b/businessprofile/Answer_Tax_amp_Business_Services/7127374
http://www.usnetads.com/view/item-130114458-Answer-Tax-Business-Services.html
https://www.find-us-here.com/businesses/Answer-Tax-Business-Services-Mount-Airy-Maryland-USA/33008082/
http://www.bizvotes.com/md/mount-airy/accountants/answer-tax-business-services-277309.html
http://www.brownbook.net/business/45272378
https://www.linkcentre.com/profile/almeria34/
https://i.imgur.com/pg4zpiN.png
(imgur – nothing there)
http://cityinsider.com/b/mt_airy_md/1227271051
http://lekkoo.com/v/5c35e198ca3819f75d00009b/Answer_Tax_&_Business_Services/#lat=24.866700&lng=67.050000&zoom=12
http://tupalo.com/en/mount-airy-maryland/answer-tax-and-business-services
https://www.iglobal.co/united-states/mount-airy/answer-tax-business-services
https://fonolive.com/b/us/mount-airy-md/accounting/17938893/answer-tax-business-services
http://maryland.bizhwy.com/answer-tax-business-services-id7854.php
https://www.sitejabber.com/users/almeriac
https://ezlocal.com/md/mount-airy/accountant/098066389
https://www.a-zbusinessfinder.com/business-directory/Answer-Tax-Business-Services-Mount-Airy-Maryland-USA/33008082/
https://www.scribblemaps.com/maps/view/Answer_Tax_amp_Business_Services/Almeria34
(just a map of the world gets displayed)
https://yellow.place/en/answer-tax-business-services-mount-airy-md-usa
(ok – but ad for another account is displayed)
http://ebusinesspages.com/Answer-Tax-and-Business-Services_dwyy1.co?PostReturn=0
https://www.storeboard.com/answertaxandbusinessservices
http://www.freebusinessdirectory.com/search_res_show.php?co=216692
(ok – but contains a broken image link)
https://globalcatalog.com/answertaxbusinessservices.us
http://www.usaonlineclassifieds.com/view/item-615686-Answer-Tax-Business-Services.html
https://www.adpost.com/us/homes_offices/2740084/?session_key=3a9d548595d4ebddd2ca0db3d1b56517
https://www.gomylocal.com/biz/15875793/Answer-Tax-&-Business-Services-Mount+Airy-MD-21771
(error loading)
https://yelloyello.com/places/answer-tax-business-services\
(phone number only partially shown, but link is ok)
https://us.enrollbusiness.com/BusinessProfile/3683447/Answer%20Tax%20&%20Business%20Services
http://ezwebdirectory.com/index.php?page=item&id=12165
http://www.expressbusinessdirectory.com/Companies/Answer-Tax–Business-Services-C797972
https://www.n49.com/biz/3055246/answer-tax-business-services-md-mount-airy-5185-almeria-court/
http://www.businessrater.com/biz/Answer-Tax–Business-Services-67416
(ok, but has a weird message about Google maps)
https://www.webwiki.com/atb.tax
https://www.finditguide.com/united-states/mount-airy/answer-tax-business-services
https://md-state.cataloxy.com/firms/md-mt-airy/atb.tax.htm
https://www.cityfos.com/company/Answer-Tax-Business-in-Mount-Airy-MD-22521868.htm
Already Listings
https://www.google.com/maps/place/Answer+Tax+%26+Business+Services/@39.375111,-77.1845357,17z/data=!3m1!4b1!4m5!3m4!1s0x0:0x6787cd87f074ad1f!8m2!3d39.375111!4d-77.182347
https://local.yahoo.com/info-200948544-ffsmdcom-mt-airy?guccounter=1
https://web.facebook.com/AnswerTax/?_rdc=1&_rdr
https://www.bing.com/maps?ss=ypid.YN873x15346776564372420925
https://www.yelp.com/biz/creditcardstore-com-mount-airy?adjust_creative=xZR1D5sIhOfqTpbo8Ul3ow&utm_campaign=yelp_api_v3&utm_medium=api_v3_phone_search&utm_source=xZR1D5sIhOfqTpbo8Ul3ow
https://www.mapquest.com/places/answer-tax–business-services-mount-airy-md-420921213
https://www.superpages.com/bp/mount-airy-md/james-jones-L2590230489.htm?SRC=nx87tb39&lbp=1&PGID=dfwlnpplanbt12.8083.1547029282622.17217521479304808&bidType=FLCLIK&TR=77&bpp=2
http://www.citysearch.com/profile/655904534/sykesville_md/netpay2k.html
https://foursquare.com/v/answer-tax–business-services/5bc52ab56bdee6003970415e
http://www.dexknows.com/business_profiles/-l2590230489
http://www.insiderpages.com/b/15249973998/creditcardstorecom-mt-airy
https://www.merchantcircle.com/ccs-mount-airy-md
https://pr.business/ccs-mount-airy-maryland
http://www.showmelocal.com/profile.aspx?bid=10978969
https://citysquares.com/b/credit-card-store-3878939
http://localpages.com/md/mount-airy/lpd-3103159
http://www.yellowmoxie.com/md-mount-airy/answer-tax-&-business-services/479454782.ym#.XDXLoVUzaM8
http://wheretoapp.com/search?poi=5400890818075541294
https://www.8coupons.com/stores/local/answer-tax-business-sykesville-21784-md/LOC713086972
https://mount-airy-md.opendi.us/1505914.html
google-site-verification: google4058da957819189d.html