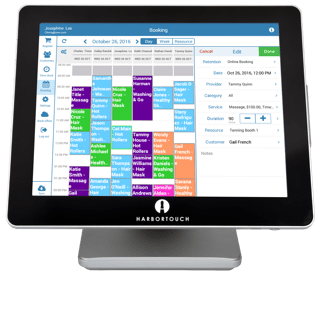 Technology
It's hard to start a new business. It's especially hard to try and figure out how technology can help boost your business and profit. If you own an Auto Repair or Body Shop or if you are thinking about starting one then you need to learn quickly!
Your Needs:  Auto Repair Business
How to manage your employees, how to count their hours worked, and how to pay them.
An Employee Schedule and a Client Schedule
How to remind your clients of upcoming appointments
How to mange parts and inventory
How to accept credit and debit cards
How to create and set up a customer database listing their name, car, and work history
How to implement a Rewards or Loyalty Program
How to create Sales, Payroll, and Marketing Reports that help you understand your business
How to import all of your sales data to QuickBooks 
How to check on your business remotely from any computer worldwide
How to efficiently manage your business so that you can focus on what's important: keeping your customers happy!
Harbortouch Elite POS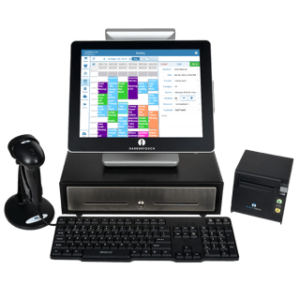 What else is important in a Point of Sale System?
What do you need?
You need (2) 3 prog plugs for power and Hi-Speed Internet
We come to you to custom install the equipment and train your and your staff how to use it
Have a question? We offer 24/7 Customer Service and Technical Support
The real question is where do you find a system that can help you with all of this and more?   Answer Tax & Business has partnered with Harbortouch to help businesses just like yours and for less than $2 per day you can't afford not to do it!
The next step is to call James at 410-457-7331 or Click to Complete our Contact Form